agile open northern california 2016: your hosts
David Chilcott Outformations, Inc.
David has an unusual set of skills that encompasses both the deeply technical and the deeply human aspects of software development. In addition to his background as a system architect and software developer, David holds a degree in group dynamics, and has completed formal training in creative problem solving, advanced facilitation, Innovation Games facilitation, non-violent communication (NVC), conflict resolution, Co-Active Coaching and Organization and Relationship Systems Coaching (ORSC). His passionate focus on collaboration and clear communication supports effective Agile business consulting, leadership and management support and team facilitation, training, and coaching.
David is the founder of Outformations, a collaborative Agile business consulting and software design & development practice. David has been designing and building custom business applications since 1989. He's the lead systems analyst and designer for Outformations as well as the chief Agile evangelist, trainer and coach.
With a long standing interest and commitment to supporting learning communities David has been actively supporting and participating in both national and local associations, non-profits and business organizations for over 30 years. He is a former president of the Bay Area Association of Database Developers, is on the Agile Open California conference organizing team and has been a board member for the National ALN. He is also the founder and a coordinating committee member of both the Bay Area Agile Leadership Network (BayALN) Local Chapter and the Bay Area Agile Coaching Circles.
David is a husband, step-father, and grandfather, and is also active in healing, diversity, & social justice work.
Ainsley Nies:
After many years as a sw developer then moving into project management, I discovered XP andagile in 2002 - Eureka! Pursuing that discovery, I started the Agile SIG (still going!) and led it and the Retrospective SIG at Hewlett Packard until corporate life lost its appeal. As the principal of Acorn Consulting Enterprises, my work is focused on people, their interactions and development of sustainable environments for learning and continuous improvement - facilitation (chartering, retrospectives, Open Space, World Cafe), teaching at UC Berkeley Extension (agile management, agile chartering, retrospective facilitation) and in the Golden Gate University Ageno School of Business (agile management), agile project management, and coaching.
I'm co-author with Diana Larsen of Liftoff: Launching Agile Teams and Projects and active in communities I believe in: initiator and co-founder of Agile Open California, Co-Chair of State Program Committee of the American Association of University Women, Director of the Agile Alliance Agile Open Program, on the PMI Agile Community of Practice Community leadership team and the Bay Area Agile Leadership Network coordinating committee. Any spare time I can eke out I spend in my garden or hiking.
Elina Razdobarina assists BayALN with running monthly meetups, and thinks that Open Space technology is a wonderful format that creates great energy, opens up minds and expands one's perception. Everyone should have a chance to experience it for himself as the learning is endless and opportunities abound.
Elina's passion for agile comes from the realization that it is destined to become the next management bible. Since 2007 she has been an agile devotee, introducing it to engineering teams and watching how more and more agile was becoming a mainstream and spilling out of engineering departments into the rest of organization. After spending 7 years on managing projects, programs and engineering teams and living through couple agile transformations, Elina switched focus to people side of agile and now is completely focused on taking agile beyond engineering – to infinity and beyond! She is currently consulting on agile management and developing workshops for non-engineering management.
Stuart McCalla is an agile coach currently working at Ticketfly with over 10 years of technical, product and program management skills.
He has a wide variety of experience in different industries and has seen many ways orgnizations and teams can support each other and they ways they don't. As a result he is also a deeply committed facilitator of teams. Touching enterprise to team level and using a wide variety of soft skills gained from 12 years of peer counseling, he can helps teams work better and create long lasting positive transformation.
Stuart is a dad, 2nd degree black belt, husband and solidly committed to work on gender, race and social issues.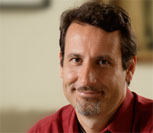 Volker Frank supports technology driven businesses improve their ability to deliver high quality products, quickly respond to changing customer demands and market conditions, and drive innovation. The center of effort is the ability to make business and product decisions based on generating customer value and build high performance teams through cultural change and great leadership.
Volker brings a unique blend of experiences in technology, leadership development and coaching to his work with clients. He has 12 years of experience in software consulting, UX design, business analysis and product strategy. His involvement in technology driven change initiatives gives him a deep sense for organizational change and organizational development. He provides leadership and agile transformation trainings in combination with team and executive coaching for corporations, medium sized companies and start-ups.
Volker is a Fulbright Scholar and holds a Master of Design from the University of Cincinnati. He has 10 years of experience in organizational systems work (Systemic Constellations) and is a certified NLP Master Practitioner.
Deborah is a trained Co-Active transformational coach. She works with individuals and groups to create an atmosphere of safety and collaboration to effect change. Her deeply held intention is to bring personal authenticity to the workplace while nurturing individuals and teams, empowering change while balancing her personal, professional, social and spiritual roles.

As an agent for transformation, Deborah is committed to illuminating the path to passion, creativity and joy. She is passionate about improved communication, collaboration and the flow of value to customers through coaching, the passionate advocation for people, the fostering of strong team dynamics, transformational thinking and organizational change.

Deborah is a member of the coordinating committees for Agile Open California, San Francisco Agile Coaching Circles and Bay Area Agile Leadership Network (BayALN). Locally, she is active in the Bay Area Co-Active Community, Co-Active Tribe Gathering, San Francisco Agile Coaching, BayALN, Silicon Valley ALN and BaySCRUM communities, and is involved with the PMI Agile SIG and the PMI-SFBAC communities. Nationally she is a member of the Agile Leadership Network (ALN), Scrum Alliance, Agile Alliance and PMI communities.

Deborah is passionate about her family and about creating profound change - away from isolation and separation, towards connection and community.