agile open northern california 2017: your hosts
David Chilcott Outformations, Inc.
David has an unusual set of skills that encompasses both the deeply technical and the deeply human aspects of software development. In addition to his background as a system architect and software developer, David holds a degree in group dynamics, and has completed formal training in creative problem solving, advanced facilitation, Innovation Games facilitation, non-violent communication (NVC), conflict resolution, Co-Active Coaching and Organization and Relationship Systems Coaching (ORSC). His passionate focus on collaboration and clear communication supports effective Agile business consulting, leadership and management support and team facilitation, training, and coaching.
David is the founder of Outformations, a collaborative Agile business consulting and software design & development practice. David has been designing and building custom business applications since 1989. He's the lead systems analyst and designer for Outformations as well as the chief Agile evangelist, trainer and coach.
With a long standing interest and commitment to supporting learning communities David has been actively supporting and participating in both national and local associations, non-profits and business organizations for over 30 years. He is a former president of the Bay Area Association of Database Developers, is on the Agile Open California conference organizing team and has been a board member for the National ALN. He is also the founder and a coordinating committee member of both the Bay Area Agile Leadership Network (BayALN) Local Chapter and the Bay Area Agile Coaching Circles.
David is a husband, step-father, and grandfather, and is also active in healing, diversity, & social justice work.
Ainsley Nies:
After many years as a sw developer then moving into project management, I discovered XP andagile in 2002 - Eureka! Pursuing that discovery, I started the Agile SIG (still going!) and led it and the Retrospective SIG at Hewlett Packard until corporate life lost its appeal. As the principal of Acorn Consulting Enterprises, my work is focused on people, their interactions and development of sustainable environments for learning and continuous improvement - facilitation (chartering, retrospectives, Open Space, World Cafe), teaching at UC Berkeley Extension (agile management, agile chartering, retrospective facilitation) and in the Golden Gate University Ageno School of Business (agile management), agile project management, and coaching.
I'm co-author with Diana Larsen of Liftoff: Launching Agile Teams and Projects and active in communities I believe in: initiator and co-founder of Agile Open California, Co-Chair of State Program Committee of the American Association of University Women, Director of the Agile Alliance Agile Open Program, on the PMI Agile Community of Practice Community leadership team and the Bay Area Agile Leadership Network coordinating committee. Any spare time I can eke out I spend in my garden or hiking.
Elina Razdobarina works with founders and executive teams to improve performance and bring business agility into their organizations. She draws what's appropriate from the latest management thinking (agile, lean, design thinking and neuroscience) to help build environments where people find their passion and can perform their best. Where processes and structures are enabling, purpose is clear, and the entire organization is capable and aligned for results.
Through coaching, training and consulting she tackles challenges of the culture building, leadership training and executive coaching. Her skills to connect the dots and uncanny ability to relate to people helped her gain clients from around the world - the US, Germany and Tanzania.
Passionate agilist since 2007 Elina is a veteran co-organizer of Agile Open as well as monthly BayALN meetings. She is trained Chemical Engineer (go process!), HR generalist (go people!), Scrum Master and Product Owner (go agile!) and coach in training (ORSC and Neuroleadership Institute - go figure!).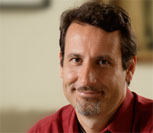 Volker Frank supports technology driven businesses improve their ability to deliver high quality products, quickly respond to changing customer demands and market conditions, and drive innovation. The center of effort is the ability to make business and product decisions based on generating customer value and build high performance teams through cultural change and great leadership.
Volker brings a unique blend of experiences in technology, leadership development and coaching to his work with clients. He has 12 years of experience in software consulting, UX design, business analysis and product strategy. His involvement in technology driven change initiatives gives him a deep sense for organizational change and organizational development. He provides leadership and agile transformation trainings in combination with team and executive coaching for corporations, medium sized companies and start-ups.
Volker is a Fulbright Scholar and holds a Master of Design from the University of Cincinnati. He has 10 years of experience in organizational systems work (Systemic Constellations) and is a certified NLP Master Practitioner.
Deborah is a trained Co-Active transformational coach. She works with individuals and groups to create an atmosphere of safety and collaboration to effect change. Her deeply held intention is to bring personal authenticity to the workplace while nurturing individuals and teams, empowering change while balancing her personal, professional, social and spiritual roles.

As an agent for transformation, Deborah is committed to illuminating the path to passion, creativity and joy. She is passionate about improved communication, collaboration and the flow of value to customers through coaching, the passionate advocation for people, the fostering of strong team dynamics, transformational thinking and organizational change.

Deborah is a member of the coordinating committees for Agile Open California, San Francisco Agile Coaching Circles and Bay Area Agile Leadership Network (BayALN). Locally, she is active in the Bay Area Co-Active Community, Co-Active Tribe Gathering, San Francisco Agile Coaching, BayALN, Silicon Valley ALN and BaySCRUM communities, and is involved with the PMI Agile SIG and the PMI-SFBAC communities. Nationally she is a member of the Agile Leadership Network (ALN), Scrum Alliance, Agile Alliance and PMI communities.

Deborah is passionate about her family and about creating profound change - away from isolation and separation, towards connection and community.
SuperAaron a loving and proud Agilist. Currently
working at at PG&E and focusing on how to make Large Scale Agile work. I have years of team-building, coaching, transformational and personal-growth skills that I bring to play when building a team or org. I love integrating Improv games into day-to-day activities making the work a place of fun and aliveness. Looking forward to playing with you at AgileOpen this year. PS Check out my cool bowling trophy!
Karen Bruns is currently serving as an Enterprise Agile Coach for the State of California, Child Welfare Digital Services. She has served as a ScrumMaster, Mentor of ScrumMasters, Scrum Coach, Agile Coach, Product Owner, Corporate Trainer of Agile Scrum processes for four organizations, is certified as a SAFe Agilist (SA) of Scaled Agile Framework processes (SAFe) and is certified as an Open Space Facilitator. Karen has a natural passion for Agile and the power of transformation it holds. Karen is a practitioner of servant leadership, not servant beatership.